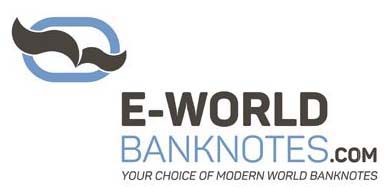 HOW TO ORDER BANKNOTES
IBNS MEMBER #8104




____________________________________________________________________________________________________________________

1)
Send an email to James@e-worldbanknotes.com,write down a list of banknotes you wish to purchase only by PRODUCT CODE.
The Product Code is listed for all E-Worldbanknotes on the various catalogue pages.
Here is an example:
HKDP191
RURP254
THBP99

It is important to put each banknote Code on a separate line. In addition to providing your name and address and preferred method of shipping, no other information is required other than the product code. If you require more than 1 piece of a note, please indicate that beside the product code.
For best results, email this attached excel spreadsheet for your order
2)
Once your email order has been received, you will receive a reply email with an invoice. The invoice will advise which banknotes are in stock and on a 30 day hold. Print off your confirmed email attachment and send payment to us. Your invoice will display an order ID number, please write this number on the back of your cheque.
3)
Once you have mailed payment, sit back and relax, your banknotes will be sent within a few weeks on receipt of payment. We ship notes once a month. So we may not be the fastest banknote dealer on the net, but hopefully our low prices compensate for this.
---
---
---
RETURN POLICY:
Notes can be returned immediate to receiving them. E-Worldbanknotes is dedicated to customer satisfaction; you have the immediate right of return, should a banknote not meet your expectation. For returns more than 5 days after receiving them, special E-Worldbanknotes authorization is required. Returns for banknote supplies can only be made if products are defective.