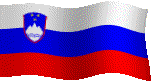 Republic of Slovenia
---



International Currency Code

http://www.bsi.si

Central Bank Web Site

Banka Slovenia
Slovenska 35
1505 Ljubljana
Slovenia

Central Bank Address

www.oanda.com

Current Exchange Rate (website referral)

EURO, USD (DEM Before 1 January, 2002)

Main Foreign Currency
---
Facts in brief: Slovenia has been one of the Former Yugoslavia's best success stories, and next in line for European Union membership. The Tolar is a stable currency, easily convertible to other currencies of the region and/or hard currencies. Due to the Tolar's stability, it is not necessary to use a "second" currency in daily commerce, as is the case in most of the other former Yugoslavian republics. Notes of 10 Tolar are few in circulation, as it has been replaced by a coins. Notes of 20 Tolar and above are in common use.

---
These notes are currently in circulation and valid for commerce:
(click on image to view full size)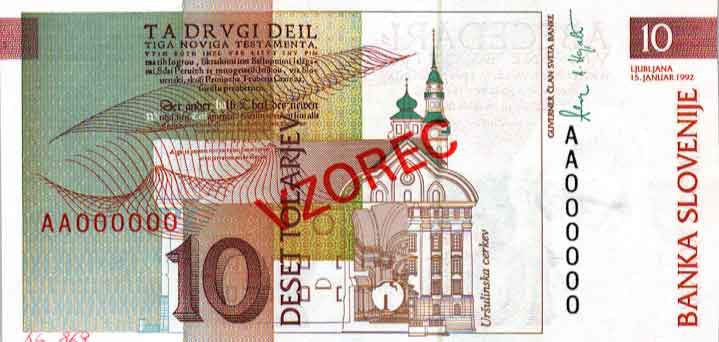 ---

We redeem old emission or damaged notes. Email us for details: James@e-worldbanknotes.com
Interested to obtain these notes for collecting? View this site for pricing: www.e-worldbanknotes.com/sit.html

We thank the cooperation of the Slovenian National bank in their efforts to supply these images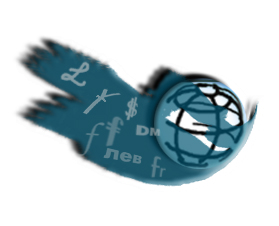 Www.e-worldbanknotes.com welcomes you to download these images for your own personal use. Copy write of the notes remains with the issuing authority. We do not alter the look of the notes, in order to provide a clean scan.

---